Written by: Matthew Griffin |
Created: Tuesday, 04 October 2011 12:34
This blog aims to inspire you to engage yourself with your city.
It is based on our personal experience in Berlin, and focuses on the creative work behind the projects and places that make Berlin such a fascinating city.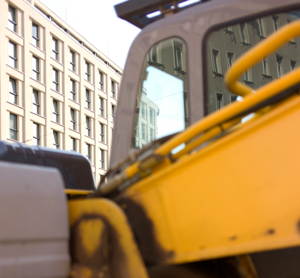 Berlin's evolution from 'Wild East Frontier' to 'Hipness Capital of Europe' has been the inspiration and backdrop for much of our work.
Berlin provided ideal conditions for many creative souls who moved here to pursue their passions. These modern migrants cultivated a dynamic urban biosphere that serves as an inspiring example.
This biosphere was fertilized by the abundant empty space in the center of town. These grey dilapidated buildings gave people the space and time to incubate projects that have defined Berlin on the global stage. Ironically, these unconventional projects have outshone the government funded 'cultural lighthouses' that aimed to transform Berlin into a 'Weltstadt'.
As the ideal growing conditions for these blossoms begin to disappear, we want to take a closer look at the process of creating a 'project'. What concrete steps can cities take to encourage these exquisite life forms? We think the best people to ask are the ones cultivating the soil.
This blog is our personal exploration of urban creativity; we hope you enjoy it as much as we do.